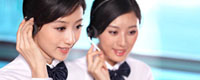 Name: Miss Amanda
Tel: +86-755-25151858
E-mail: info@topflytoys.com
Add: NO.2269,Dongmen Middle Road,Luohu District,Shenzhen,China
MSN: topflytoys@gmail.com
QQ: 307842545




Product name : RNC-94188 1/10th Scale Nitro Power Advanced Off Road Monster Truck RTR

Item : RNC-94188
Details:
Specification:
*.Length: 420mm *.Width: 330mm
*.Height: 185mm *.Weight: 2500G
*.Wheelbase: 275mm
*.Gear Ratio:1:13.34
*.Engine: 20cxp
*.Ground Clearance:30mm
*.Radio System:2CH 2.4G
*.Wheels:120mm & 60mm
*.Drive System:4 Wheel Drive
*.Chassis Type:2.5mm Aluminum 6061
*.Shocks:8 Oil Filled Alumunlm Capped
Speed Control
More and more attention has being converged on monster trucks recently because they are perfect for climbing on the rocks and running on any uneven surface. With tremendous engine power and extra large tires , monster trucks can successfully fulfill more difficult actions than buggies or cars can.It is 1/10 scale monster truck of is of pivot ball suspension.
Features:


1.Four wheel drive system
2.Front/rear differentials with good quality bevel gears as well as with 5 screws easy for maintenance.
3.6061/T6 solid anodized alum. chassis
4.13.8g lightweight alum. flywheel allows for quick engine response
5.Solid universal joint cup/high performance ball bearings complete
6.Disc brake system with user replaceable pads provides quick brake response
7.Extra large capacity leak proof fuel tank with the overflow pipe and spring load fill cover for quick re-filling
8.Pre-trimmed aggressive durable tires
9.Oil filled shock springs and eight good quality shock absorbers provide excellent protection against shock
10.High flow dual foam element air filter(user serviceable)
11.Front /rear bumper provide good protection against accident impacts.
12.Chrome plate wheel rims are optional.